wechat help friend sign up|$55 NZD= Help you scan the qr code to register a WeChat account+I can address your wechat issues in 24 hours.
 Hello, my name is Donglong, I can fix your wechat scan QR code verification in  24 hours. And be your friend with your wechat registration and wechat account set up.
I am very professional in this field, I help a lot of people from the United States, Canada, Morocco, Japan, and so on, every region, help them get access to WeChat use or remove restrictions, many of them become friends with me, I am a positive and friendly person. I will be patient for you to solve your problems, we will become friends, thank you very much for your support!  
Why should you have a wechat account?
What can I do?
We already integrated 15+ Wechat login with Wechat scan and Wechat pay integration and developed 4+ Wechat stores with Wechat mini program.
We can fix Wechat verification wechat registration wechat register wechat login and Wechat sign up issues in 24 hours.
12+ cases on Wechat app scan qr code and wechat verify for their Wechat account.
We help you for wechat qr code Wechat ranking wechat Group Wechat search and Wechat marketing.
Unlock your wechat account.
register a wechat official account with overseas license.
Phone:
 09 5507277
Service Type:
 business support
Cost: 
$55 NZD
Service Time:
 8:30 AM to 10:30 PM
Escrow Transaction:
 We follow kiwikiwifly escrow transaction process. When your payment is submitted for a particular service.  we can receive our money from this platform after my job is submitted and marked complete. 
Service Content keywords:
address wechat registration issues|WeChat account verification|wechat scan qr code verification|wechat help friend sign up|wechat help friend register
My Review Score
:4.8
Business Number:
I am a freelancer  
I can't guarantee that I can solve all the problems, but I will try my best to help you solve it. If I fail, I will not charge you any fees, please rest assured, so please contact me before placing the order!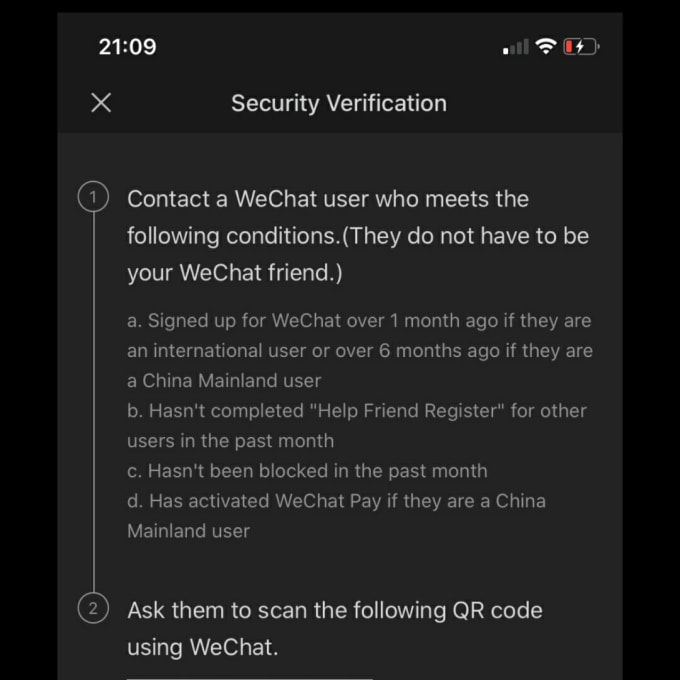 Foreign registration of WeChat is more and more difficult, WeChat requirements are very strict. Because there are more than 1 billion WeChat users in China, it is very difficult to register WeChat now, especially in foreign countries, where WeChat is limited by regions. Since my cost is also very high, my price is a little higher than before, please forgive me, thank you very much for your support! Thank you very much!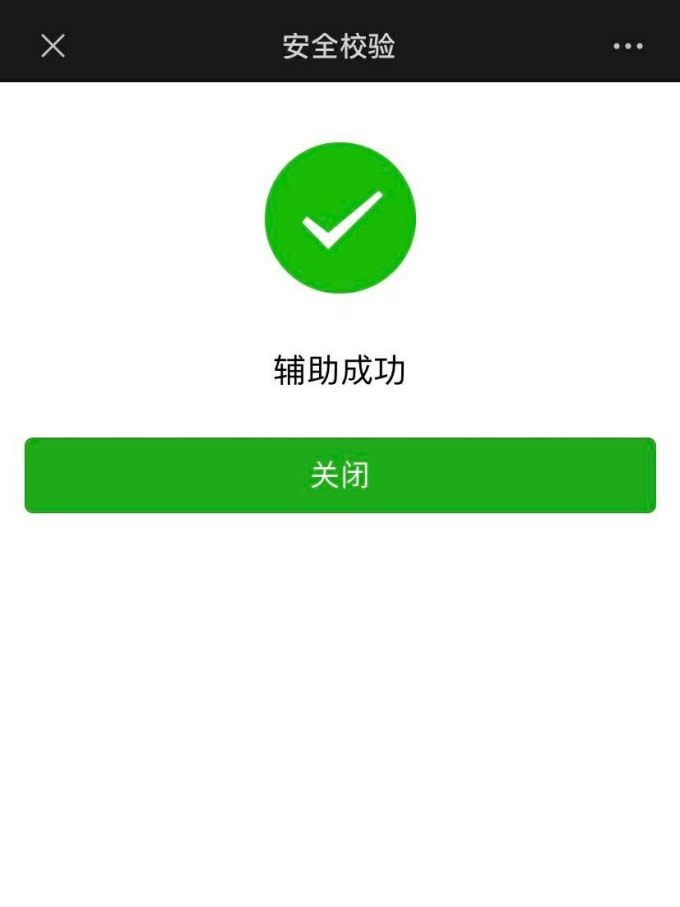 $55 Basic = Help you scan the code to register WeChat(Because regional restrictions may not be easy )
$100 Standard  = Helps you unblock WeChat restricted login issues (general difficulty)
$150 Premium = Helps you lift the WeChat restricted login problem (very difficult)
 Please contact me, I am waiting for your letter!      
FAQ:
What does good storytelling and post look like on WeChat?
No need to be perfect. People feel they can also do it and you can be good friend with them.
How to choose a suitable WeChat official account for my business? 
Use wechat service account to provide daily content to convey your value and communicate with your followers.
Use wechat subscription account to provide service and company announcements.
overseas company only can choose wechat subscription account.
How can my wechat not be locked by wechat team?
Do not use wechat personal account for posting ads or any items. Do not post any ads to wechat group. Register a wechat official account or wechat mini program
Can I have 2 wechat account? How can I have many WeChat accounts??
Everyone can register 5 WeChat accounts. If you want to have more than 5, you can ask your family members to help. or you can buy one.
How do you keep the wechat groups vibrant? How do you define the purpose of the wechat group? 
Think about why you gather them, what is your product, and what can you provide, how your group service can improve their daily life.
 
Do wechat has an advertising system like facebook ads or google ads?
YES. WeChat does have an advertising system. By wechat advertising system, your buyers can find your business. You can set up ads location, ads period, customers type settings like gender, phone type settings.  
How long can you help me reigster a new wechat account?
Generally speaking , it will take about 24 hours.    
Can you 100% guarantee that help me scan the qr code to register a WeChat account?
No worries, We alreay helped over 38 get through the wechat scan qr code verification. and the most important point is that. We follow this platform(kiwikiwifly.com) escrow transaction process. When your payment is submitted, we must complete and deliver our work to you. Until you receive the work, we can receive our money from this platform escrow account. If we didn't complete your requirements, you will get your money back from this platform and we cannot release the money from this platform, You didn't pay me directly but via this platform.  
How can I buy this order?
Click that pay to this user orange button, and don't forget to  submit my id: Donglong on your paypal payment pages to this platform.